Timing systems for the
TRIATHLON
Tests where the chip has to go at the ankle with a
neoprene ankle support.
.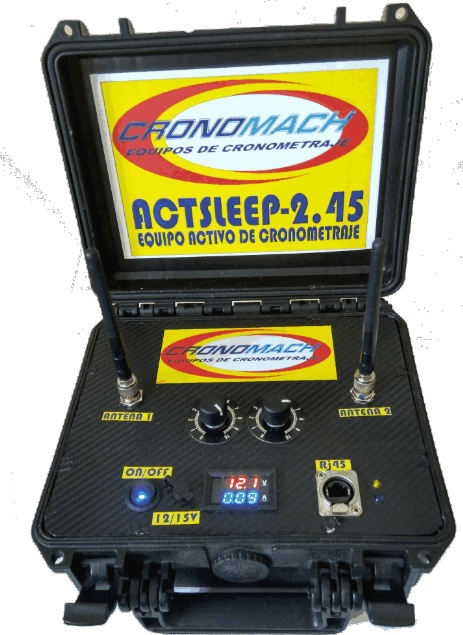 Triathlon timing has the greatest difficulty in the agility of moving timing equipment to take advantage of resources and having to move teams from one point to another.
The Actsleep2.45 system is the ideal since with its 2 detection loops it can cover (depending on the design of the pit area) the entry and exit of transitions.
Passive systems can be used but it has against the difficulty of movement of the equipment.
In both systems the chip has to go with a neoprene anklet.

EQUIPOS RECOMENDADOS
| | | | | |
| --- | --- | --- | --- | --- |
| MODELO | ACTSLEEP2.45 | ATL98 | SI91-4 | SI91-8 |
| Nº Antenas | 2 Lopps | 4 | 4 | 8 |
| Chip | Chip Activo con Neoprenp | | | |
| Comunicación | | RJ45/Wifi | RJ45/Wifi | RJ45/Wifi |
| Ancho Detección | 12m + 12m | 3m | 3m | 5m |
| Antenas | Cable | 2 Laterales+ 2 Suelo | | |
| Numero Participantes | Bajo 300 | Medio 500 | Medio/Alto1500 | Alto +1500 |
| Punto Cronometraje | Meta/ Salida/ Intermedio | Meta/Intermedio | Media/Intermedio | Salida/Intermedio/Meta |
| Software | Clas// Clas16// Mspots//Carreras | | | |